VH-UXP Beech C-17B Staggerwing (c/n 108)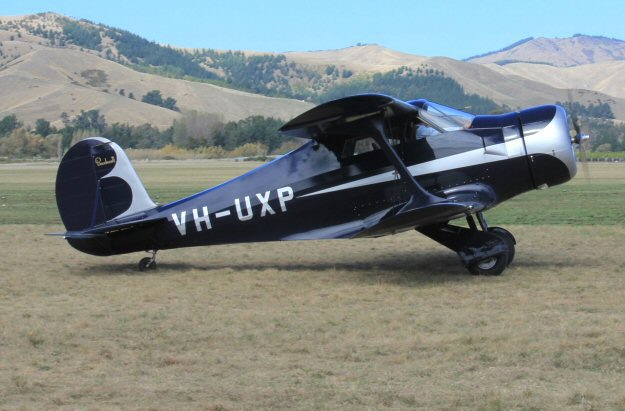 <> VH-UXP was imported in January of 1937.><> It has had many owners over the years along with a
couple of engine changes. It has now (after a six year rebuild) been completely restored to its
original condition by Cam Hawley and his wife as seen in the shot above taken in July, 2013. Cam
advises that he has >remanufactured the original engine cowling, which had been absent from the aero-
plane for over sixty years. Photos 2 and 3 below, also via Cam, were taken by Brian Southwell in
1937 just after the aircraft had been assembled in Australia. The pilot (John Abbott, seen in picture
No 3) and aircraft arrived together on the same ship from New York, and as -UXP was the first Beech-
craft to arrive in Australia Abbott stayed for a short time as a salesman for Beech. He sold an additional
Staggerwing, with the same color (insignia blue and silver) and model as -UXP and this aircraft was
registered VH-UYI. Unfortunately -UYI was destroyed in an accident at Archerfield in the early
1940's.

<>My short of -UXP (No 4) was taken at Mascot in 1952> shortly after a 225 hp Jacobs R-755D
engine had been installed, making it, theoretically, a C-17L. .Greg Banfield's photo of -UXP (#5 below)
was taken at Bankstown in March 1964 when the aircraft was owned by Parkes Aviation. In 1974 the
engine was replaced with an original 240 hp Jacobs L5, reverting it back to a a C-17B -UXP was
quite often seen at air shows in the '80s and '90s and Barry Maclean saw it at Avalon during one of
these events as seen (shot No 6) at the foot of the page.


2

.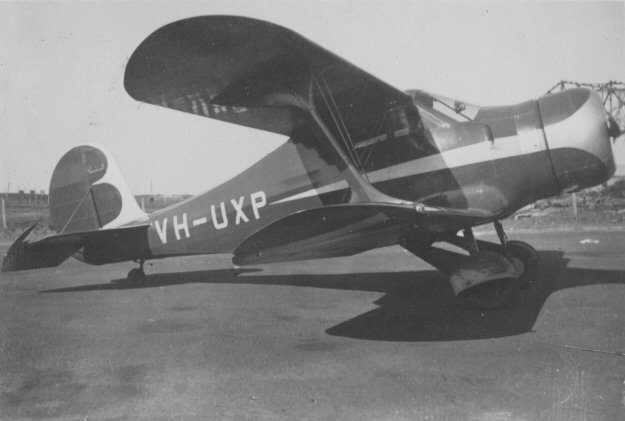 3.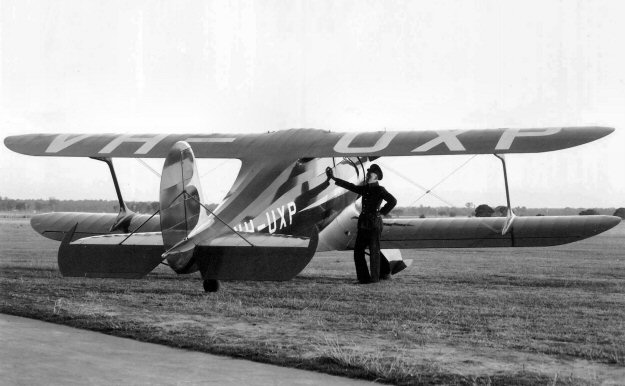 4.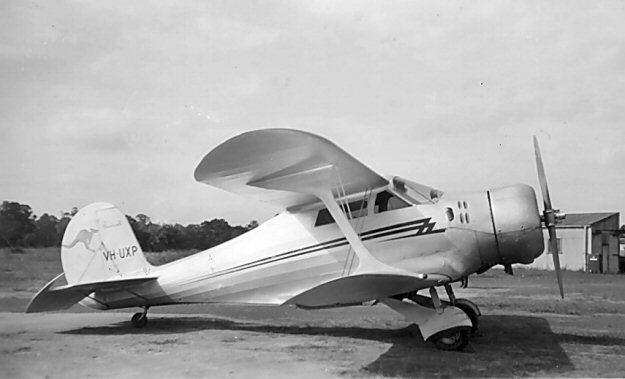 5.

.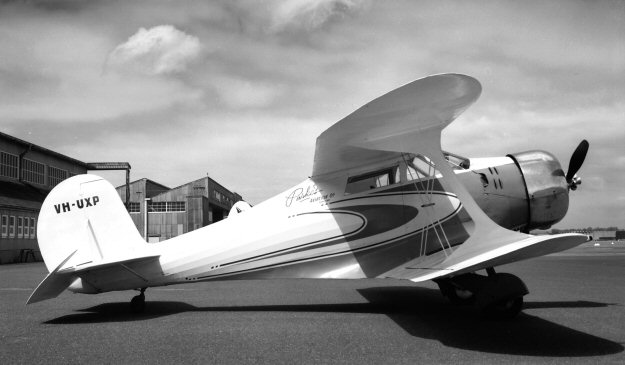 6.