VH-UXK de Havilland D.H.84 Dragon (c/n 6053)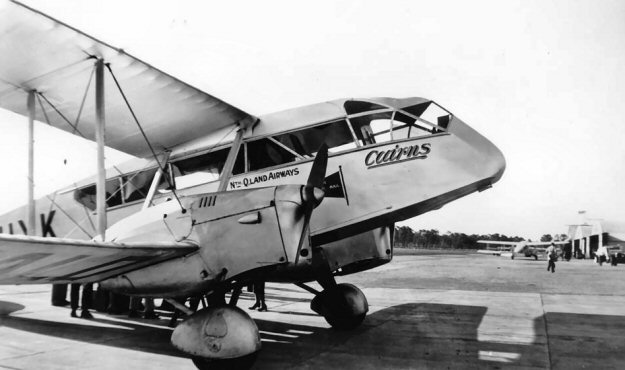 This was the former G-ACMC imported in October 1936 for North Queensland Airways Pty Ltd
of Cairns, and named after that city. The locale of this image, courtesy of the John Oxley Library,
State Library of Queensland collection is unknown, but is probably Cairns. VH-UXK crashed at
Innisfail, Queensland on 29 August 1938 resulting in the loss of five lives, including the pilot. The
remains of the aircraft were sold to Airlines of Australia Ltd. (presumably for spares) and it was not
officially stricken off the register until November of 1939.. Now, having said that, Bruce Robimson
sent me a series of photos of the remains of this machine, the largest pieces of which appear in the
two shots below. In view of this, there didn't seem to be much left to 'sell', so, if true, I cannot
imagine what Airlines of Australia got out of the transaction.