VH-UXA de Havilland D.H.90 Dragonfly (c/n 7533)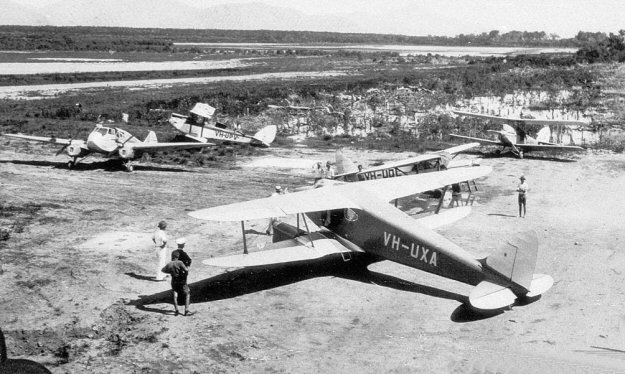 This fascinating shot, from the State Library of NSW collection shows a Dragonfly at a busy Cairns
Airport, circa 1938. It was owned by the oddly named Foster Shoes Air Transport Pty Ltd of
Sydney. Immediately above the starboard wing can be seen the Puss Moth VH-UQL operated
by North Queensland Airways Pty. Ltd., while the D.H.60G Gipsy Moth above and to the left
is VH-UPV which also was a North Queensland machine. The Monospar was possibly VH-UTH
which was owned, at the time, by P.H. Moody Air Taxis of Rockhampton. VH-UXA did not
remain in Australia long, being repatriated to the UK in 1939 as G-AFTF, and was impressed into
service with the RAF in 1940 as BD149.