VH-UVV de Havilland D.H.87B Hornet Moth (c/n 8077)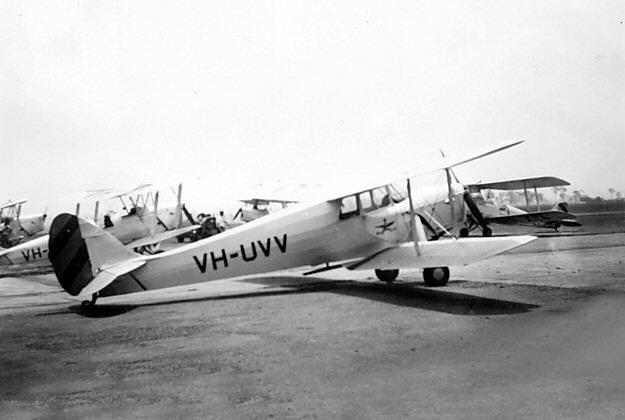 No shortage of photos of this square-winged (as opposed to tapered) Hornet Moth.

(See VH-UUW
for comparison to the latter).

My own photo above was taken with

my old Kodak 120 camera at
Archerfield in 1951 when the aircraft was owned by the Royal Queensland Aero Club. The much
nicer shot (below # 2) is from the Alan J. Sheppard collection and depicts the aircraft when on the
strength of the Casino (NSW) Aero Club later in the 1950s. The aircraft was being used in a fly past
for the funeral of Dr. D.K.Hume, a dentist, who was a past President of the Club. Note black ribbons
on the struts. Shot # 3 is actually a Xeroxed copy of a snapshot gleaned by Roger McDonald and
was also taken at Casino, at an air show, circa 1948. I suspect that in this day and age the little boy
would have been severely reprimanded by the pilot (probably his father) but in those days "she'll be
right" was more the posture of the day and nobody got over-excited when we, as children, ran amok
among the light planes. Don't try it today, even assuming you can find an airfield with unlimited access
to said aircraft The # 4 shot was taken by David Daw (via the Geoff Goodall collection) at an air
show at Bankstown in 1960, still with the Casino Aero Club, but just before they sold it. Clearly
they tried to convince members that it was a modern machine by painting it in pseudo Piper Tri-Pacer
markings! VH-UVV has survived to this day and is seen in a the nice contemporary shot of it (# 5)
by John Burford at Parafield, SA in April of 2006.


2.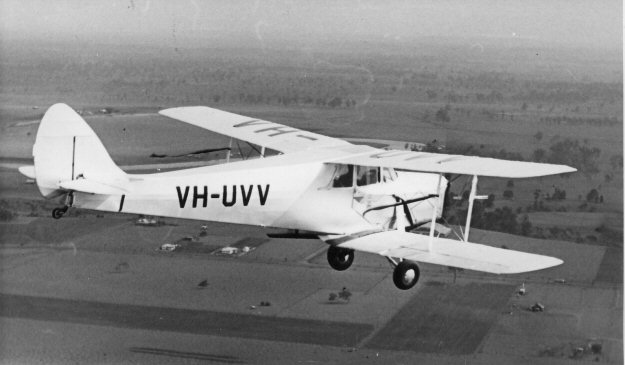 3.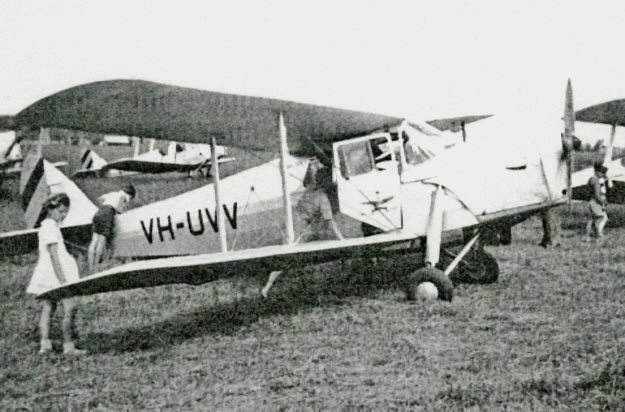 4.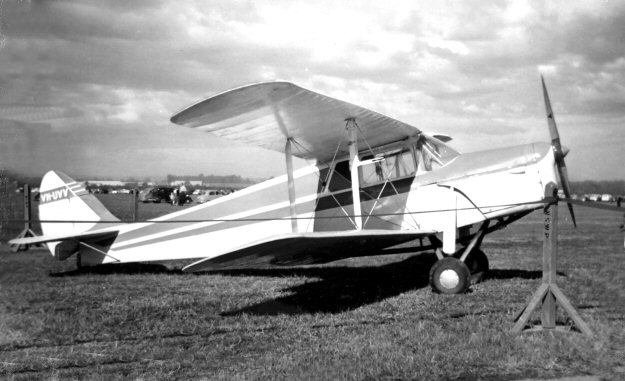 5.