VH-UVT de Havilland D.H. 89 Dragon Rapide (c/n 6319)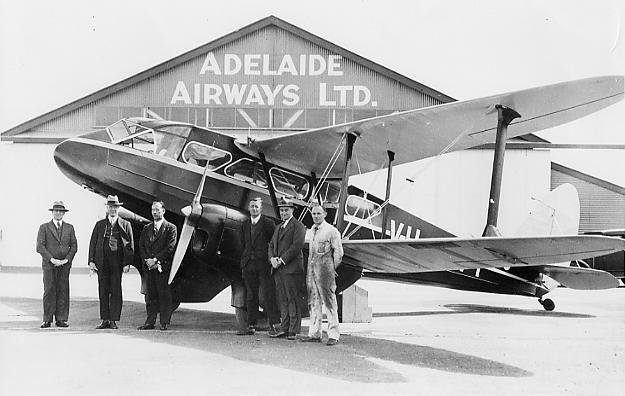 I have several images of this Rapide, and none of them are exactly brilliant! Seen above is a shot
of it at Adelaide in 1936 shortly after being registered to its first owner, Adelaide Airways. (Photo
courtesy of the Civil Aviation Historical Society, via Phil Vabre). The shot below is a side view,
circa the same period. Shortly after (in November 1936) Adelaide Airways became part of the
ANA system and the Rapide was repainted and named

'Monana'

. On 30 June 1937 VH-UVT
crashed at Mount Gambier, SA after it struck a windmill and the roof of a hangar during landing
while attempting to avoid cows and rough ground. The wreckage was trucked to Melbourne and
stored for parts by ANA. When the airline lost most of its fleet to RAAF impressments in 1940,
-UVT was resurrected in a mammoth rebuilding project in the ANA workshops at Essendon and
testflown in April 1941 with new name

'Memma'

. Photograph No 3, from the Geoff Goodall
collection shows the extent of the damage sustained in that crash, while No 4 is another Goodall
shot showing it tail up on a trestle at Cairns, circa 1941. The machine was based in Cairns during
WW II and was engaged in evacuating civilians from New Guinea after Japanese attacks. It remain-
ed in North Queensland until 1950 when ANA sold it to Butler Air Transport. Image No 5 is
another Civil Aviation Historical Society shot showing -UVT in ANA service (at Flinders Island,
circa 1947?) with no name at all.

Finally, my shot (No 6) shows it outside DHA's hangar at
Bankstown in 1950 having been overhauled for Butler. It finished up with Connellan Airways at
Alice Springs where its CofA expired in November1954 and it was scrapped, being considered
uneconomical to renew.
2.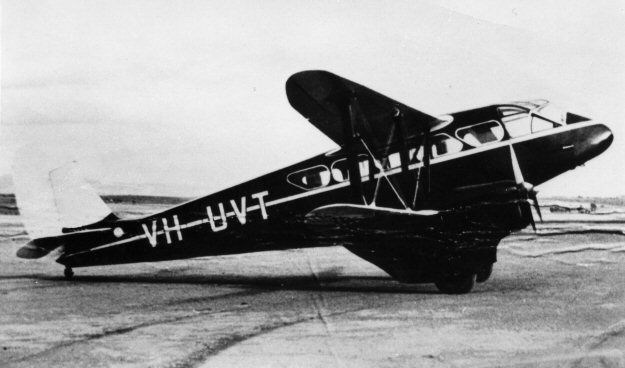 3.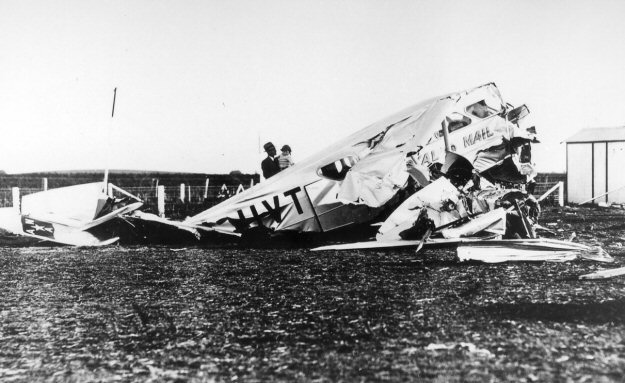 4.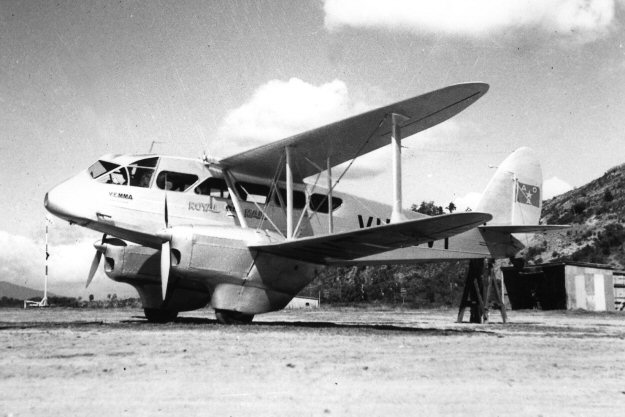 5.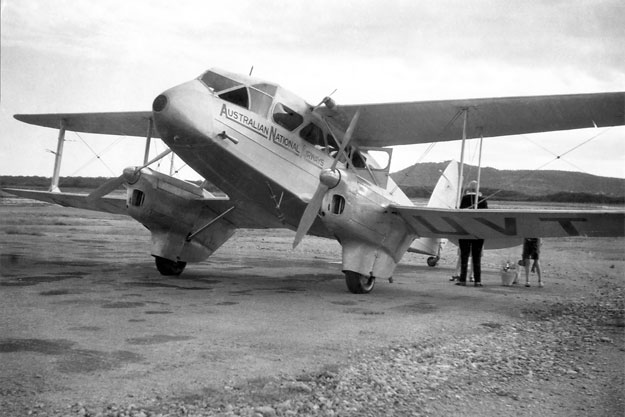 6

.