VH-UVH Percival D.2 Gull Four III (c/n D.57)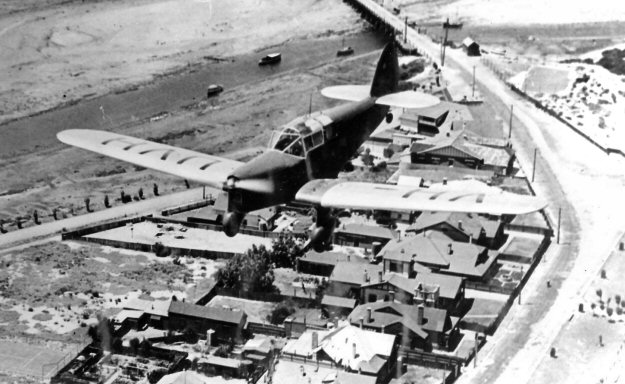 Here's a rare shot from the Geoff Goodall collection. This Gull was never officially registered in
Australia. Yes, it had the rego painted on by Percivals in the U.K. but it never received an Aussie
CofA, crashing while attempting a forced landing near Goulburn, NSW on 3 December 1935 before
that certificate was issued. It had been flown out from England by C.J. Melrose, departing Croydon
on 2 November 1935. It arrived at Darwin on the 28th of that same month. Geoff's shot shows
it over the Adelaide suburb of Glenelg. ....