VH-UTZ GAL Monospar ST.12 (c/n ST12/42)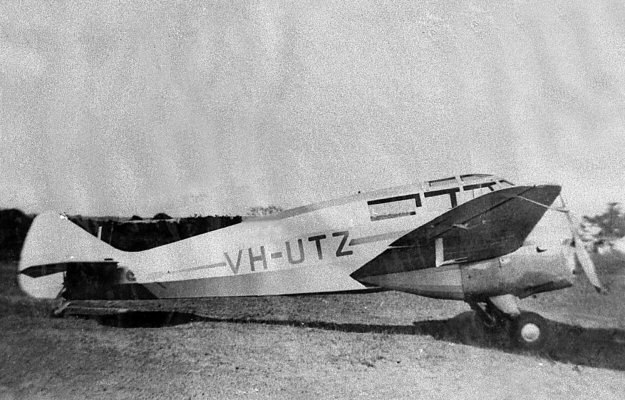 Images of VH-UTZ have proven difficult to acquire. The above is from the official CofA file
(via Geoff Goodall). The photo immediately below is from Robert Milburn and was taken by
his father, possibly at Oodnadatta, SA in 1935. . At the foot of the page are two crash photos
of this Monospar. The top one from Geoff again, and the lower from Kev Roberts and Perry
Morey of the Central Australian Aviation Museum at Alice Springs. The latter appeared in a
Museum bi-centennial report entitled "Flypast - a record of aviation in Australia". They both
depict the remains of the Monospar which crashed at Woodgreen Station, (between Barrow
Creek and Alice Springs) on 6 September, 1935. The aircraft had been registered new in July
1935 to Eastern Air Transport Ltd of Mascot and had been on charter to Australian Trans-
continental Airways Ltd of Adelaide at the time. It is possible that Robert's father's photo
below was taken during that charter whilst the aircraft was en route. It was being used to ferry
the passengers from VH-UXX 'Faith in Australia' which had suffered engine failure near Daly
Waters when the Monospar had an engine failure itself. The Museum's details tell of the engineer
walking 30 miles to the overland telegraph line for help. The passengers meanwhile ate a crocodile
which was destined for the Melbourne Zoo whilst awaiting rescue! The port wing spar and a few
ribs from outboard of the engine remain in the CAA Museum's collection to this day.