VH-UTT (G-AABY) Fairey IIIF Mk. IVm (c/n F.1129)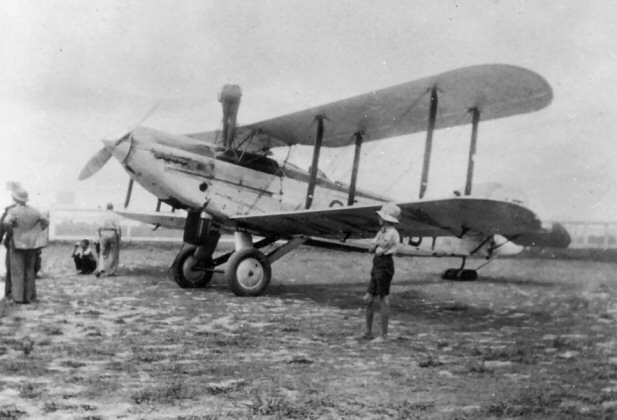 This interesting shot is courtesy of the John Oxley Library, State Library of Queensland collection,
where it is incorrectly identified as G-AUBY (which was a Sopwith Gnu). As G-AABY it was
entered into the 1934 MacRobertson Air Race and named

'Time & Chance'

. It had many mech-
anical problems en route and finally staggered into Melbourne over a month after leaving Mildenhall.
I suspect the above photograph was taken during the race (at some Colonial hot-spot) since it be-
came VH-UTT almost as soon as it was registered to C.G. Davies of Brisbane early in 1935. Sold
soon after to E.G. Clerk (dba Austral Air Services), it was used by them on their Toowoomba-
Archerfield service. A month later (April 1935) it was off again, this time to Ray Parer for his Pacific
Aerial Transport, New Guinea operation. Parer flew it to Wau, New Guinea with J. Thompson as a
passenger, arriving on 21 April 1935. It reportedly crashed sometime in 1936/37 although details are
unknown, and was stricken from the register in August 1937.