VH-UTR as G-ACXO Fairey Fox Mk I (c/n F.856)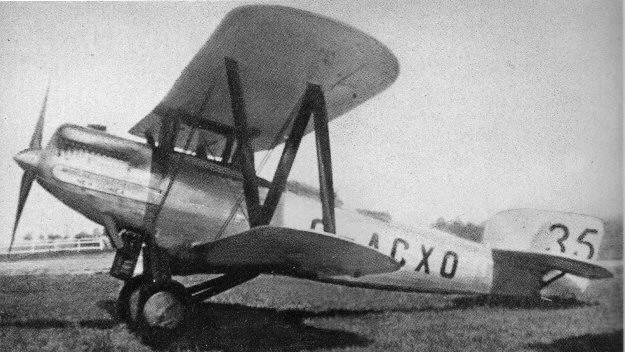 Unfortunately I do not have a shot of this Fox as VH-UTR. I am not absolutely sure that it ever
was repainted as VH-UTR. Anyway, the ex fighter was entered into the 1934 McRobertson Air
Race by Ray Parer and Geoff Hemsworth. Parer was hoping to make some money out of the
venture for his New Guinea gold-mining support operation. In the event the Fox was plagued with
mechanical problems and didn't arrive in Melbourne until 13 February 1935, an elapsed time of
some three months. It then appears that the aircraft did not enter the Australian civil register until
a year after that, receiving its CofA on 27 February 1936. It was flown in New Guinea until
November of that year by which time the airframe was in very poor condition and its CofA was
suspended. VH-UTR was broken up early in 1937.