VH-UTB Ford 5-AT-C (c/n 5-AT-68)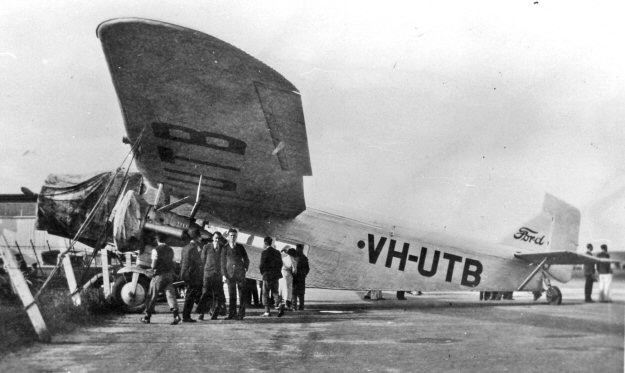 This Ford had an interesting pedigree. It was built as NC409H (ff 13 August 1929) as the Ford
Company demonstrator for the "Club" model 5-AT in 1929. It went to the UK in October 1930
and was registered to the Ford Motor Company. Seen at the foot of the page (image # 5) is a
take-off of a cigarette card showing the Ford as such and published around 1936. However, in
January 1931 it underwent an unprecedented rego change (for those years) becoming G-ABHF
(for Henry Ford). In December of 1934 it was acquired by Guinea Airways. Although fitted with
14 seats when it arrived it was converted to a freighter and had a large freight hatch built into the
top of the fuselage aft of the mainplane, as seen in the # 3 shot below, wherein it appears to be
emplaning a small aircraft (a Moth?). The photo above is from the John Hopton collection, while
that below (# 2) illustrates the aircraft in typical PNG surroundings.. This machine was later used
to transport lumber in and around the Papua/ New Guinea area and suffered various and sundry
mishaps over the years. These culminated in a final crash at Little Wau Creek on 23 October 1941
(it somehow evaded Japanese strafing attacks) whereby the aircraft lost the starboard engine on
take-off (again with a full load of sawn lumber), swung into the dead engine and plunged into a
deep gully resulting in its total write off. Fortunately the pilot was not badly injured. The Ford
had made a trip to Brisbane in 1937 and illustration # 4 is a clipping from the Brisbane Courier
Mail for 22 February of that year showing it at Archerfield. .


2.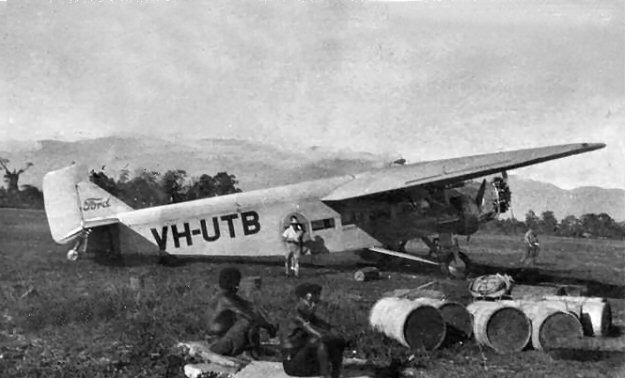 3.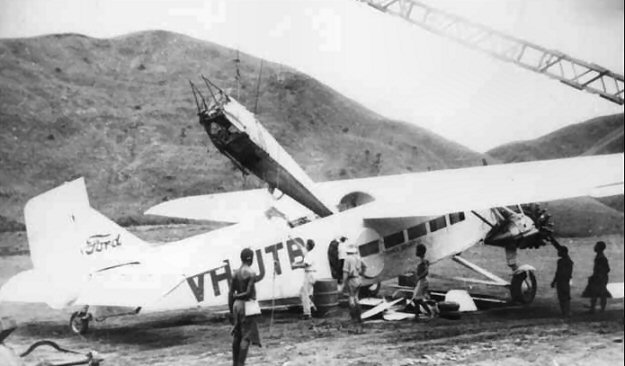 4

.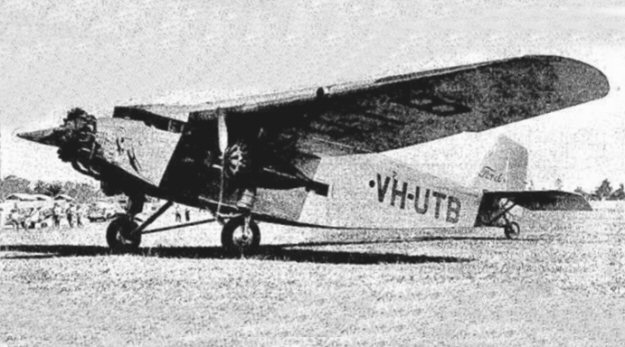 5.