VH-USZ Klemm L.27a IX (c/n 330)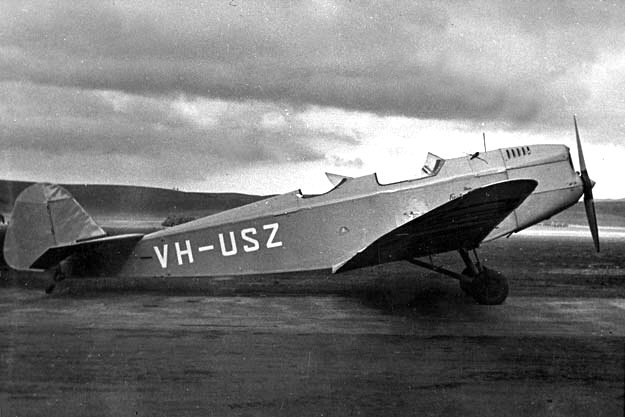 The above image is from the A J Jackson Collection at Brooklands Museum, whilst that below is
from the Geoff Goodall collection and shows the machine at Parafield. The small print at the foot
of the page is from the State Library of South Australia collection, and shows "Roy Gropler, Nor-
wood Aviator and flying hero in his Klemm Swallow monoplane"*. This aircraft was first regis-
tered in June 1936 to G.W. Gropler of Norwood, S.A. I do not know the connection between
'Roy' and 'G.W.'. In the event, nine months later, on 13 March 1937 it crashed at Salisbury, SA
and was written off.
* Theoretically, only British Klemm-built machines were named 'Swallow'. The L.27 was a
genuine German machine, and only 8 were built.