VH-USV de Havilland DH80A Puss Moth (2066)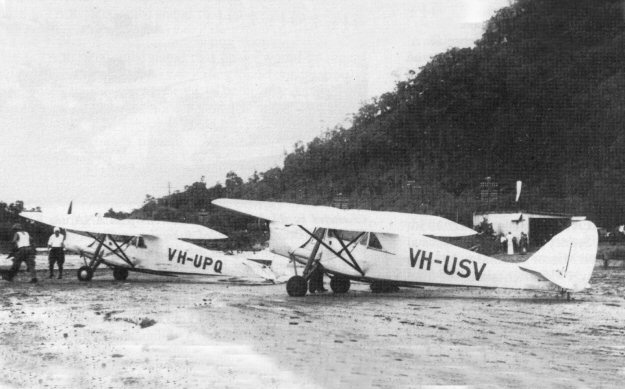 In 1935 noted aviator T.H. McDonald acquired three Puss Moths to add to his McDonald Air
Services fleet, operating them a scheduled flights from Cairns' Saltpan Landing Field to Townsville.
The above shot is from the John Oxley Library collection showing two of them at Cairns, circa 1935..
McDonald changed the name of his company in June 1936 to North Queensland Airways Pty. Ltd.
VH-USV crashed on take off from Mt. Garnet, Queensland on 18 October 1936. Its C or R.
lapsed the following June.