VH-UST GAL Monospar ST.10 (c/n ST10/34)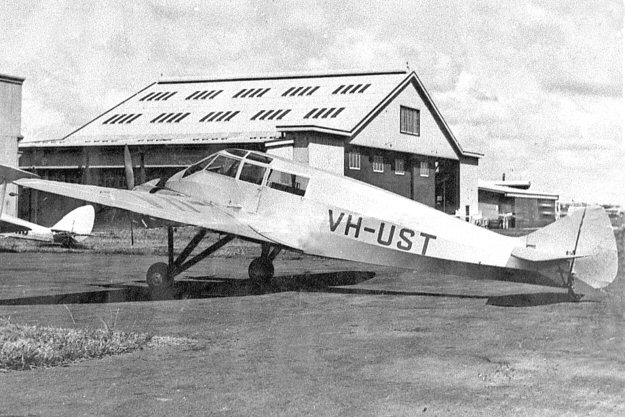 Imported in February 1935 for Robert Bryce and Co (Pty) Ltd of Melbourne, this machine was
transferred to W.A.S.P. Airlines Ltd of Sydney a month later. The images above and immediately
below, via Geoff Goodall, are from official CofA photographs. Following that is a shot showing
some unknown worthies with the machine carrying the tittle 'Narromine Wasp' At the foot of the
page is a photograph from the E.A. Crome collection, (courtesy of the National Library of Australia),
taken whilst the aircraft was with W.A.S.P. This outfit was somewhat short-lived and VH-USP
passed to J.J. Larkin and J.W. Jackson in October of 1936, although still based at Mascot. On 19
November1939 it was involved in a mid air collision with Moth VH-UPV and written off.