VH-USO Cierva C.19 Mk IVP Autogiro (c/n 5153)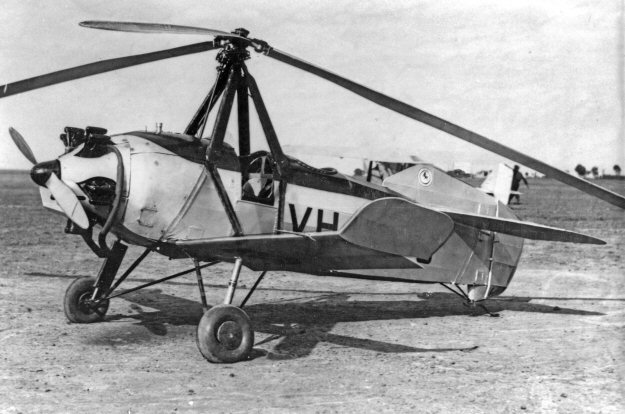 Actually an Avro 620, this stubby little rotary wing was imported at the end of 1934 for the
Autogyro Corporation of Australia, of Melbourne. 15 Mk.IVPs were built by Avro in the
UK, c/n 5153 being originally G-ABUH. While still a company demo machine, it had its
rotor severely damaged during an attempted take-off on 16 June 1935. No further flights
could be undertaken and its Certificate of Registration was allowed to lapse in November
of 1935. Presumably it rotted away somewhere. The two rare shots in this entry are
courtesy of the John Hopton collection. The accident shot seen below was probably that
of the afore-mentioned June 1935 incident.