VH-URV de Havilland D.H.84 Dragon II (c/n 6089)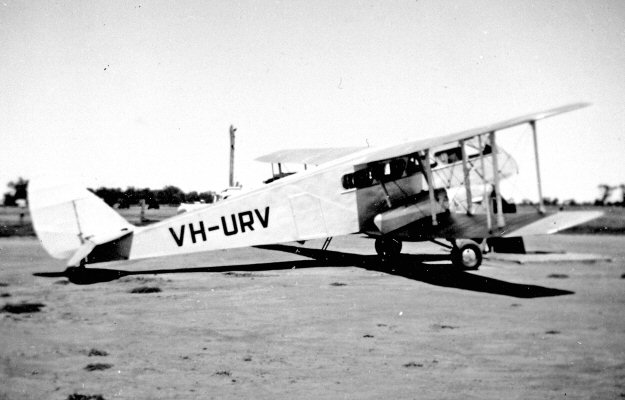 Butler Air Transport took delivery of two new Dragons in September of 1934. They are seen at
Mascot shortly after having been assembled by de Havillands and prior to flying out to Cootamundra
(below) in this image from the E.A. Crome collection, courtesy of the National Library of Australia.
The photo above, from the Roger McDonald collection, shows -URV post-war, as I think, does
photo # 3 from the Powerhouse Museum Collection. Oddly, VH-URV was not impressed into
service during WW II although, like all operational civilian aircraft during that time, it received a
camouflage scheme along with a fin flash, as seen in the image at the foot of the page, also from the
McDonald collection. In May 1949 went to Qantas for their New Guinea operations, and crashed at
Yarramunda, NG on 13 December 1951 and was destroyed by the resultant fire.