VH-URR de Havilland D.H.60GIII Moth (c/n 5085)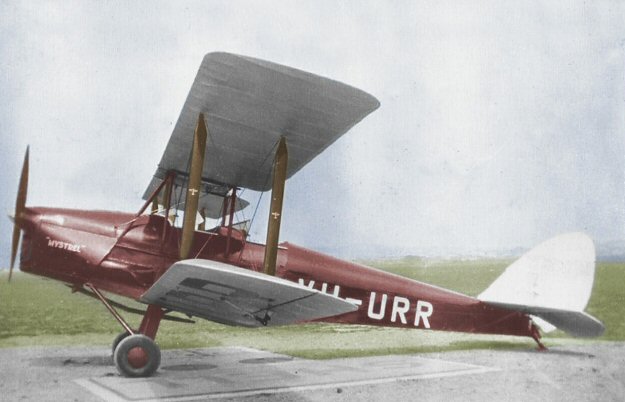 From Phillip Archer of Newcastle, NSW comes this shot of a D.H.60 Moth lent to him by 86
year old Warren Armstrong who first soloed in this aircraft in 1937. This shot is a coloration
of a B&W print, but is so well done that I will present it in lieu of the B&W original. VH-URR
was imported in September of 1934 for the Newcastle Aero Club, remaining with that outfit until
impressed into the RAAF in 1940 as A7-90. It was reduced to spares in December of the same
year.