VH-URQ Junkers G.31go (c/n 3000)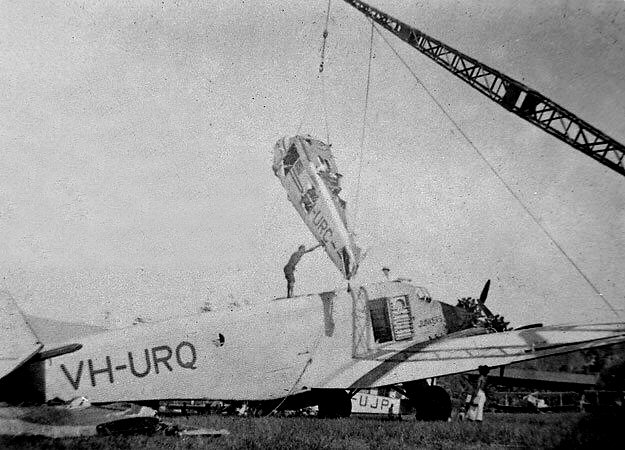 A scratchy, but rare photograph of Guinea Airways' Stinson SR-7B VH-URC (c/n 9669) being
loaded into the Junkers G.31go VH-URQ. The Junkers was owned by Bulolo Gold Dredging
Ltd, although operated for them by Guinea. Hence the use of the machine to transport the remains
of the Stinson which had crashed at Wau on 27 August 1937. In the event the Stinson was not
restored to the register. The Junkers itself fell victim to a Japanese attack at Bulolo in March of
1942 and was destroyed on the ground. The aircraft in the backgound is VH-UJP, a de Havilland
D.H.66 Hercules which was owned at that time by Stephens Aviation of Wau, New Guinea. This
rare shot is from the Len Dobbins collection, via the Civil Aviation Historical Society.