VH-URF de Havilland D.H.84 Dragon 1 (c/n 6045)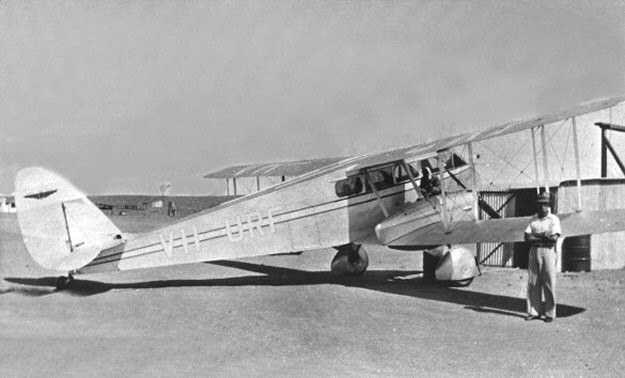 This Dragon was delivered to the Western Mining Corporation of Perth at the end of 1933.
It was sold, a year later, to MacRobertson Miller Aviation in whose service it is seen above
in this somewhat horrible, albeit rare, image from the Geoff Goodall collection. Venue was
Port Hedland, circa 1938. This aircraft was used on the Perth-Daly Waters (NT) weekly
service when MMA won the Government mail contract from WAA in 1934. After a hard life
in the WA outback, URF was impressed by the RAAF and arrived at Essendon from Perth
in May 1941 to become A34-9. After modifications had been made by ANA, it was taken
on RAAF strength only to be destroyed by a Japanese incendiary bomb during an attack on
Wyndham WA on 3 March 1942.