VH-UQZ Blackburn L.1C Bluebird IV (c/n SB.232)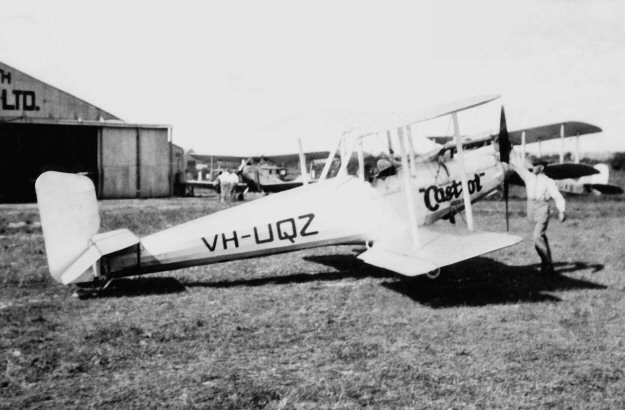 In 1929, Blackburn redesigned the earlier wooden Bluebird side-by-side trainer aircraft with an
all-metal updated model L.1C Bluebird IV. With its metal structure, the Bluebird IV was larger
and heavier than its wooden predecessors, and was fitted with a near rectangular balanced rudder
and no fin. The first Bluebird IV flew in early 1929 (it went to a South African owner) although
only three were produced by Blackburns, being involved, as they were, with military contracts.
A further 55 Bluebird IVs were built by Saunders-Roe. VH-UQZ was the former G-AAVG
and was first registered in Australia in May 1933 to Lt Cdr G.A. Hall, RAN of Melbourne, who
named it

'Five Winds'

. The photo above, from the John Hopton collection shows it at Mascot
with

'Castrol'

on the cowling. At that time it was probably owned by A.L. Needham of Camper-
down, NSW who had acquired it in March 1935. One year later its CofA lapsed and was never
renewed. Be interesting to know what happened to it.