VH-UQG Avro 616 Avian V (c/n R3/CN/523)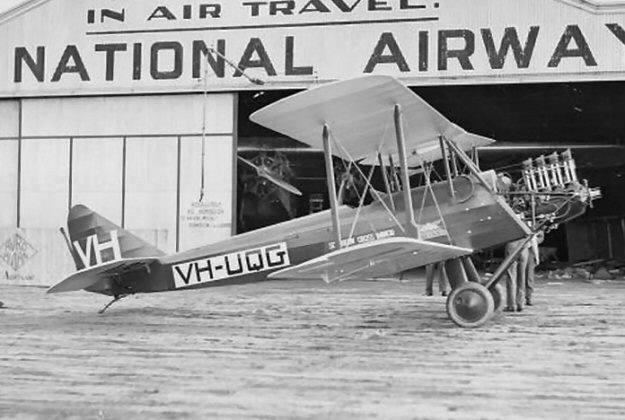 The images in this entry are all from the National Library of Australia. The shot above and No 3
below are from the Fairfax collection. This specially built single seat Avro 616 Avian was used by
the indomitable Charles Kingsford Smith (that's 'Smithy' in the shot at the foot of the page) in his
attempt to break the solo Australia-England record . The machine was named 'Southern Cross
Minor'. Note wood planking tarmac area treatment in the shot above taken in front of (the first)
Australian National Airways' hangar at Mascot, probably September 1931. The attempted flight
unfortunately failed as bad weather necessitated a forced landing in Malaya; plus he was detained in
Turkey due to an illness. His 14 day marathon was well short of the (then) 9 day record held by Jim
Mollison. VH-UQG was registered G-ABLK upon finally reaching the U.K. As -BLK it crashed
in the Sahara Desert in April 1933 when W.N. Lancaster was attempting to beat Amy Mollison's
UK-Cape Town record. Although surviving the crash, Lancaster sadly died eight days later when his
water ran out.