VH-UQD Spartan Arrow (c/n 80)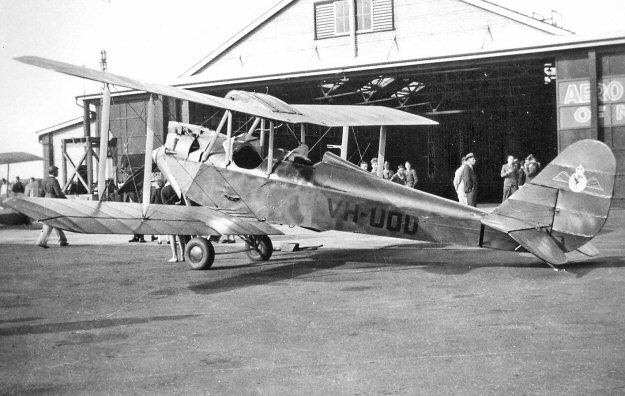 This was the former G-ABHD imported in June 1931 for G.P. Fairbairn of Melbourne. It is seen
above in this photo from the Frank Walters collection (via Geoff Goodall) at Essendon soon after it
had been registered in Australia. The shot below, from the Charles Ohlson collection, courtesy of
the Civil Aviation Historical Society archives, shows the Arrow upon its first arrival at Melbourne.
Comparing both images it would appear that it had a complete paint job done after it got to Melb-
ourne. Oddly, that looks like a Victorian Aero Club badge on the rudder, although it was never
registered to the club. Vh-UQD was written off in a crash at Essendon on 11 June 1936.