VH-UQA de Havilland D.H.60M Moth (c/n 1566)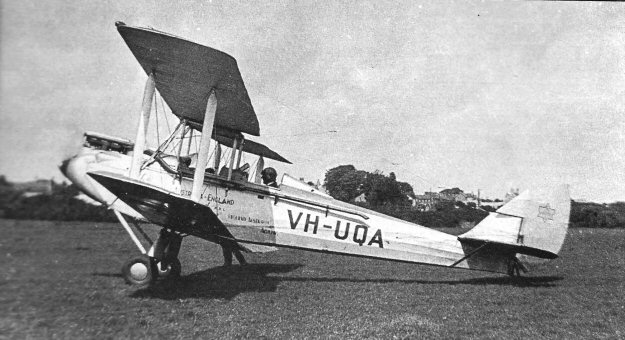 This was the Moth flown by C.W.A. Scot in 1931 from Wyndham, WA to England in the record
time of 8 days and 20 minutes. The above photograph from the J. E. Martin collection shows the
Moth in the U.K. whilst touring with Scott's circus The photo below, from the E.A. Crome
collection (via the National Library of Australia), is stated, in the caption, as being at Darwin in
April 1932. Since the aircraft was in the U.K. at that time, possibly this date is off by a year, and
the photo was actually taken as the aircraft was transiting to Wyndham to begin the trip. Scott,
along with aviator Tom Campbell Black would later go on to win the London-Melbourne Centenary
Air Race in 1934 flying the D.H. Comet G-ACSS. VH-UQA was flown around in the U.K for.
several years wearing its Australia rego, since it didn't become G-ACOA until 1934 (probably when
Scott sold it?).