VH-UPL Junkers F.13l (c/n 2075)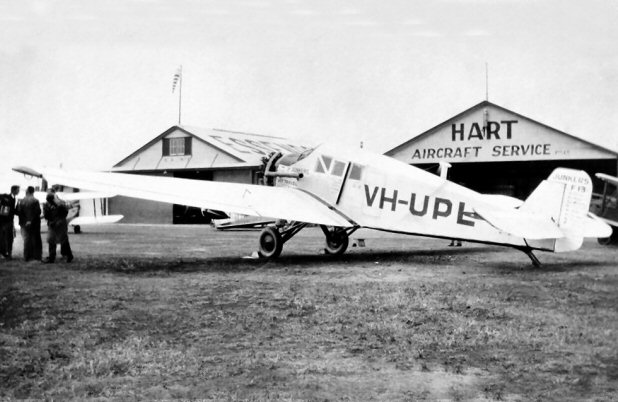 Imported in November 1930 for Sky Travel Pty Ltd of Brisbane, this Junkers F.13 was powered
by a 460 h.p. Armstrong Siddeley Jaguar engine. This rare shot above is from the Charles Ohlson
collection via the Civil Aviation Historical Society archives. Below is a newspaper-extracted image
from the Melbourne Argus for 18 November 1930 and was a Shell Oil Co photo taken just after
the aircraft had been imported through Melbourne. The Junkers either did not fit well into the
Australian environment or Sky Travel went broke, since a year later it was sold in South Africa as
ZS-ADR. I assume it went to Union Airways who already had several of the type. Anyway, it
was impressed into service with the SAAF during WW II with the serial 1429. Odd that it did
not find a new home in New Guinea in the early 1930s.