VH-UOX Junkers W.33/34f (c/n 2702)*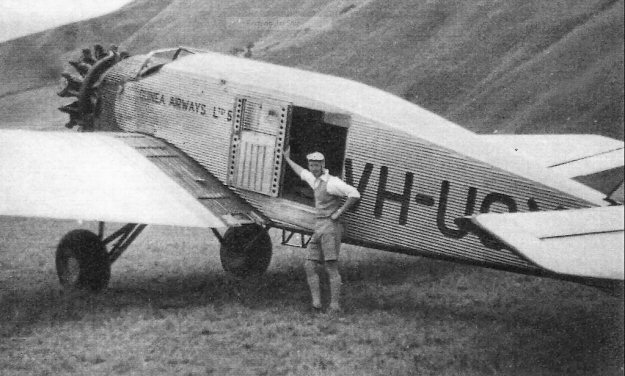 The above image is from the Mike Thirnbeck collection. Looked like a truck with wings, didn't
it? VH-UOX was unique in that it had a Pratt & Whitney Wasp up front, whilst the other W.33
and 34fs in Guinea's fleet had Bristol Jupiters. The shot below, from the Geoff Goodall collection
shows it after one of numerous accidents it sustained during the hard freight flying in the New Guinea
highlands. The number "5" on the tail was GA's fleet number. -UOX was rebuilt and continued
working for Guinea Airways until impressed by RAAF after the evacuation of civilians from PNG in
1942 as A44-2.

* The official c/n for this aircraft was given as 1368 by the CAB, but that does not fall into the
range of c/ns assigned to W33/34f machines.