VH-UOU Junkers G.31go (c/n 3011)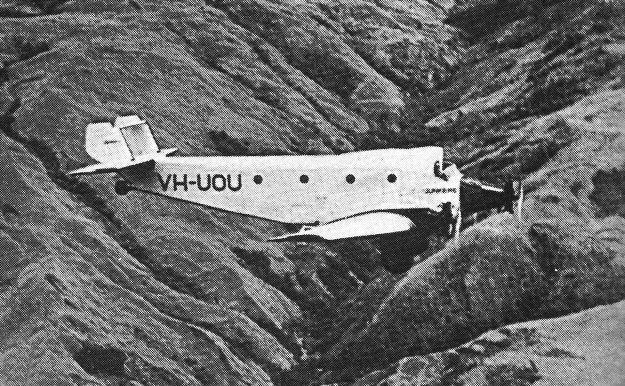 The images above and below are from a scrapbook my father had. Photo No 3 is from the Geoff
Goodall collection and shows the machine at Bulolo in 1932. The figures under the wing give a
good idea of the size of these machines. Image No 4 at the foot of the page is from the Hugh
Batters collection and illustrates the name

"Paul"

given to the Junkers in Bulolo Gold Dredging
Co. service.

Guinea Airways purchased four of these hardy corrugated skinned aircraft in 1931
Three of them were transferred to, or outright purchased by, the Bulolo Gold Dredging Co,
.although they were operated on behalf of the company by Guinea Airways. All three were purpose
built as freighters, with a removable loading hatch over the forward fuselage, as can be seen in the
bottom photograph. Power was supplied by three 500 hp Pratt & Whitney A2 Hornets. By 1941,
-UOU's CofA had expired and it was being overhauled when it was destroyed on the ground during
a Japanese attack on Bululo airfield on 21 January 1942.



2.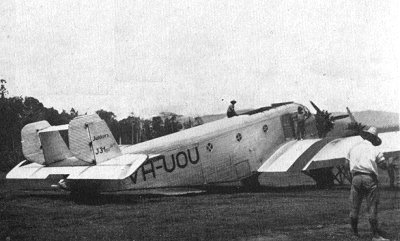 3.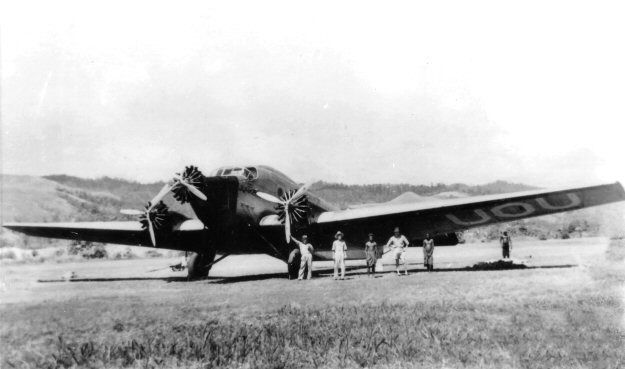 4

.