VH-UNU de Havilland D.H.60M Moth (c/n 1444)



`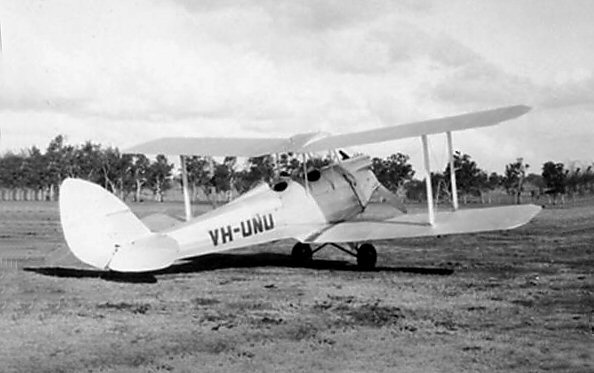 The image above is from the Fred Mack collection. VH-UNU was imported new in 1930 by
for G.A. Robinson (t/a New England Motor Company) for his son Reg, who had learned
to fly under aviation pioneer Keith Virtue It was the first 'Metal Moth' to be registered in
Australia. Reg bent it badly at Bourke, NSW on 7 July 1930 as seen in the grainy photo
at the foot of the page, sent by G.A.'s grandson, Bruce Robinson. Reg was quite badly
injured and unfortunately his passenger died. In 1934 Robinson and Virtue founded New
England Airways (of Lismore, NSW) and -UNU was transferred to the asset register of the
new company. When Airlines of Australia was formed out of New England Airways,
in January 1936 -UNU followed the owners again and was registered to the new company.
Just over a year later AOA was absorbed by Australian National Airways and the Moth
was transferred. yet again, whereupon it was used by the ANA Flying School. Immediately
below is a shot of it wearing the ANA logo on the rudder . This latter, from the Lawrence
Roche collection was taken at Donald, Victoria on 30 June 1937. -UNU was finally written
off in a crash at Somerton, Victoria on 8 Mar 1938.