VH-UNO Junkers A.50 Junior (c/n 3507)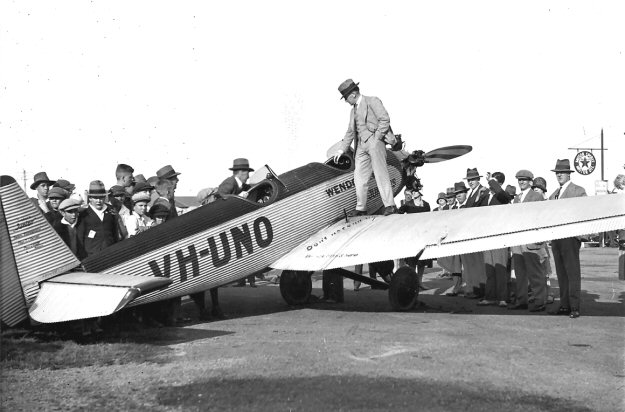 The above photograph is from the collection of Hugh Batters, whose grandfather, H.J. Berryman
of Caulfield, Victoria, was general agent for Junkers aircraft in the late 1920s and early 1930s
. That's Berryman standing on the wing of

"Wendouree

", as the craft was named. The Junkers
was first delivered to Berryman's house in Caulfield and stored in a back shed! The photo
immediately below shows its arrival early in 1930. Photo No. 3 is from the Hood Collection
Pt II (Aviation) via the State Library of New South Wales and is a general view of the aircraft
in flight. On 6 July 1930 VH-UNO was being flown by noted aviator Henry Goya Henry
(generally known just as Goya Henry) when it crashed at Manly, NSW during bad weather

.


His passenger was killed and Goya, who had a commercial licence and was a bit of a local
barnstormer in NSW, lost a leg. With a successful artificial leg, he eventually regained his
commercial licence in 1932 and acquired a Genairco biplane, decorated it with a 'Jolly Roger'
and used it for joy-riding. As they say "You can't keep a good man down". Well, in those days
"they" couldn't. Goya was somewhat of a thorn in the side of officialdom and among other things
challenged Federal powers over intra-state aviation in the High Court which resulted in major
changes to the Air Navigation Regulations by the Civil Aviation Board. It was later referred to
in official correspondence as "The Henry Decision". The shot of the wreckage of -UNO at
the foot of the page (# 4) is also from Hugh's collection.



2

.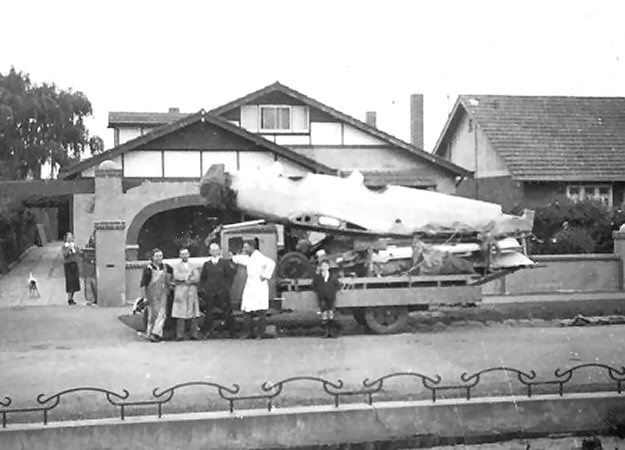 3.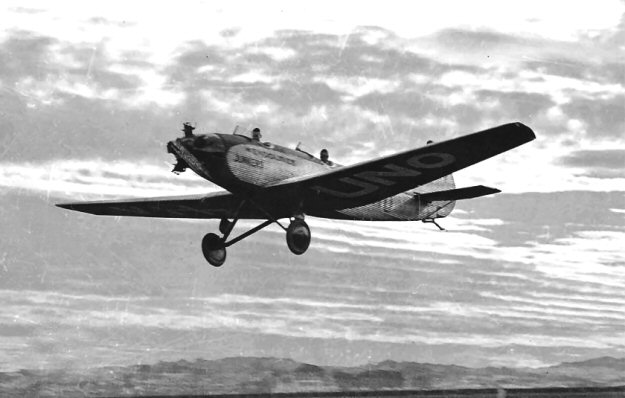 4

.