VH-UNK Avro 619 Five (c/n 370)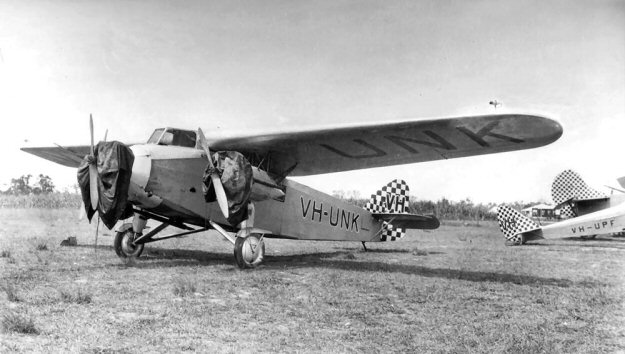 The Avro Five was basically a scaled-down Avro Ten. Only four were built. Power was supplied
by three 105 h.p. Armstrong Siddeley Genet engines. As the name suggests, it carried five pass-
engers. Queensland Air Navigation Ltd of Brisbane owned this one in 1930 along with an Avro
Ten (the tail of which can be seen in the far right background) and a D.H.60 VH-UPF. First regis-
tered in Feb of 1930, it was named

'Star of Cairns'

It crashed after take-off from Maryborough,
Qld on New Year's Eve, 1931, killing the pilot, B.P. Davidson and J.H. Higgens, a passenger (see
shot below). The Avro Ten (VH-UNJ) had already been sold to New England Airways by then,
so it appears as if the company was going out of business anyway. Both images courtesy the John
Oxley Library, State Library of Queensland.