VH-UNH de Havilland D.H.71 Tiger Moth (c/n 323)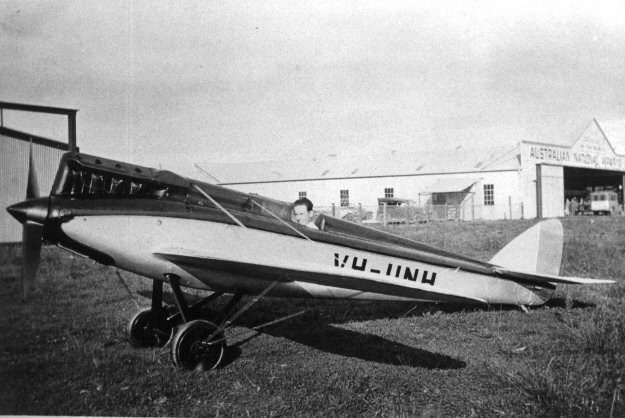 The first use of the name Tiger Moth was given to this diminutive monoplane which had little
or no relationship to the famous biplane of the same name which followed it. The D.H.71
was built in 1926 to investigate high-speed monoplane flight and to serve as a test bed for
developing the D.H. Gipsy engine, a follow-on power plant to the Cirrus. For the era it
employed an amazing degree of streamlining and was actually built "around" (rather than for)
its test pilot, Hubert Broad It was reputed to be very unstable to fly and only two were built,
G-EBQU and G-EBRV. The first and former was sent to Australia in 1930 and registered
VH-UNH to Frank.K. Bardsley of Sydney on 20 January of that year. It crashed on
17 September 1930 whilst practicing for an air race after suffering engine failure on take-off,
killing the pilot, Dave Smith, 20, registered owner of the Ryan B-1 G-AUIZ and the youngest
commercial pilot in Australia at that time. The Sydney Daily Pictorial for 16 September
describes the accident and states (correctly) that the D.H.71 had not yet gained an Australian
CofA when it crashed. The above image is via Bruce Robinson and shows the aircraft in front
of the Australian National Airways hangar at Mascot, where apparently Kingsford Smith evinced
some interest in it. The grainy shot below was published in the Sydney Morning Herald for
18 September 1930, the day after the crash, whilst that at the foot of the page came from a
contemporary Flying magazine and shows the aircraft just after it had arrived at Point Cook
(Melbourne) with Major Hereward de Havilland in the cockpit.