VH-UND de Havilland D.H.60M Moth (c/n 1422)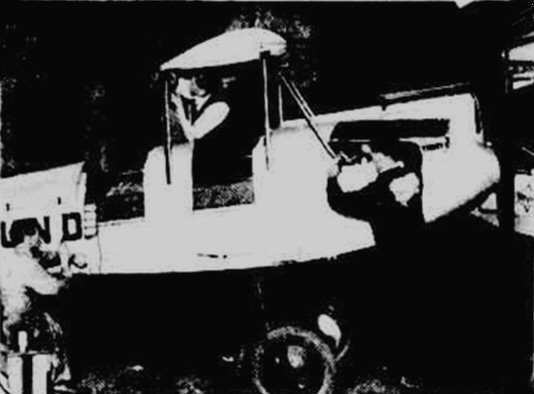 There just have to be better photos than this of this Moth! The above image was
researched and scanned by Graeme Parsons from a December 1929 edition of the
Melbourne Argus. It shows the aircraft being assembled having been shipped out
from the U.K. The caption reads as follows:
"Lady Somers as Airwoman - Melbourne Dec 23
Having obtained a Gipsy Moth (sic) aeroplane from England, Lady Somers,
the wife of the Governor of Victoria (Lord Somers) made a flight of 35
minutes today. Lady Somers secured her pilot's certificate while in England.
She is a keen Airwoman".
The DCA register attests that the Metal Moth VH-UND was officially registered to
The Right Honourable Lady Daisy Finola Somers of Malvern, Victoria on 30 December
1929. It was sold to C.N. McKay of Sunshine, Vic on 16 February 1931. It then
went to G.B. Austin of Mt. Eliza before being acquired by Holyman's Airways in May
1936 and going over to Launceston. It passed to A.N.A. in November 1936 and was
still on their asset register when it was impressed into service with the RAAF in July 1940
as A7-102. It was reduced to spares in February 1941.