VH-UNB de Havilland D.H.60M Moth (c/n 1408)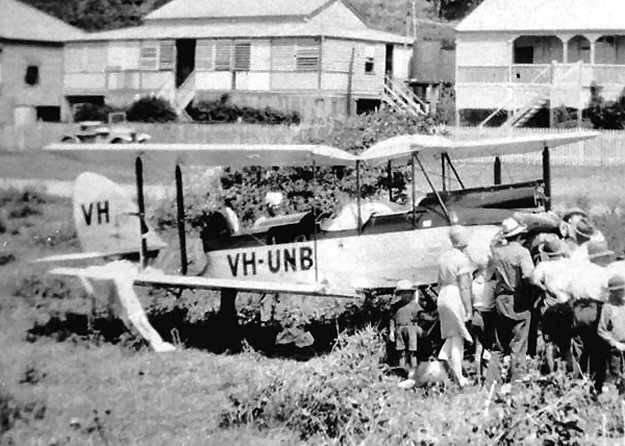 This aircraft was first registered to Qantas on 22 December 1929. It seems that shortly after they
acquired it, the aircraft was being piloted by Captain Lester Brain when he evidently ran into mech-
anical problems. An emergency landing was made in a paddock at Farnborough, near Yeppoon,
Queensland. The above image, from the John Oxley Library, State Library of Queensland collection
shows it shortly after that landing had been accomplished. On 8 March 1930 ownership of the air-
craft was transferred to a Mr A.E. Johnson of Yeppoon. Was the machine repaired by Qantas and
flown out, only to return to Yeppoon or did Mr. Johnson buy it "as is"? Can someone clarify the
sequence of events? Sadly, a month after that title transfer, on 24 April 1930, VH-UNB crashed
and burned at Ayr, Queensland. Whether Mr. Johnson was flying it at that time, or what injuries/
fatalities were sustained I have not established. In any event, the aircraft was a complete write off.