VH-UMQ Simmonds Spartan (c/n 45)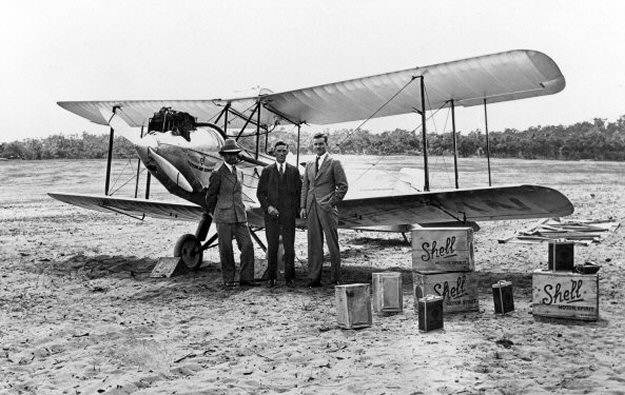 Roughly 50 Simmonds Spartans were built in Southampton, Hampshire in 1928-29. Several
of them were exported to Australia. Unfortunately in this shot (nor in the one of it arriving in a
crate (below) just off-loaded from the Fremantle docks!!!) the rego is not visible. The lettering
under the wings merely says "Spartan". The importer at the time was Western Air Service, Perth.
The shot above was taken at Dowerin, WA circa 1930. The Spartan was flew charters and
lots of joyriding, until the undercarriage was wrecked on takeoff from the private West Subiaco
airfield in the Perth suburbs in March 1933. It was later owned by Mr. H.C. Ittersahegen, the
WA agent for Lanz tractors, and was stored in his hangar at the airfield alongside his Klemms
-ULU and -UNG when he returned to Germany later in 1933. They were still there by 1940
when the airfield was cleared, and the ultimate fate both the Klemms and the Spartan is unknown.
From Dave Fagan comes an image of the manufaturers construction plate for c/n 45 (bottom of
the page).