VH-UMB Airco D.H.9 (c/n [D3017] )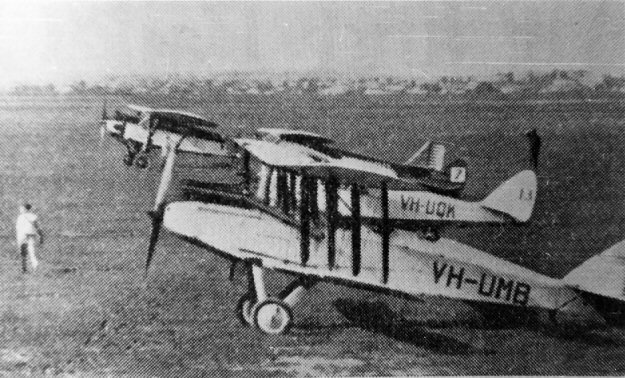 This image of -UMB, from the Frank Walters collection (via Geoff Goodall) looks like a news-
paper reproduction. It is, however, the only shot of this D.H.9 I have been able to glean. The
aircraft was ex-RAAF A6-11 and was civilianized in September 1929 for the Civil Aviation
Branch, Department of Defence to be used by the Australian Aero Club (Victoria Section).
This photo was taken at Essendon circa 1930. The Airco was somewhat odd in that, in 1930,
it had been modified to 4-seater status with one passenger in front of the pilot and two behind.
It would appear that, in this image, the conversion had been made. Its CofR lapsed in September
1932 and it was struck off the register.