VH-ULZ Jones "Wonga" Monoplane (c/n 1)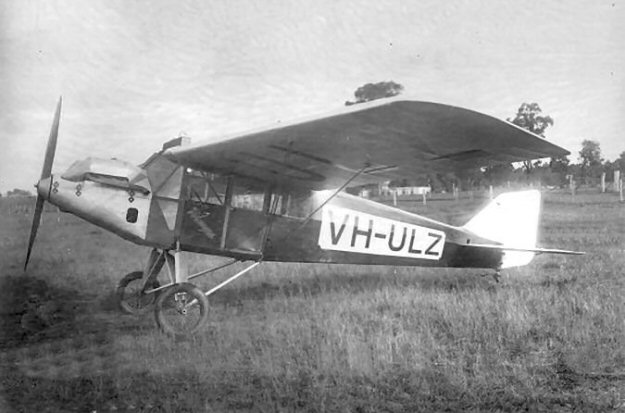 The Wonga was a single engine, high wing monoplane designed by L.J.R. Jones and built during
1929-30. Some sources indicate it was built from the remains of the Boulton & Paul P.9
G-AUCT, although it bears little resemblance to that aircraft. The rare shot above is from the
Fairfax glass plate negative archives (via the NLA) and the caption indicates the machine was
developed for a Trans Tasman flight. It flew successfully for about 100 hours of testing, but
unfortunately crashed during a one such test flight at Quaker's Hill, NSW on 16 June 1932. It
appears that the aircraft was flying very low in bad weather at the time, and loss of control due
to turbulence was given as the cause of the crash. Both pilot and passenger were killed.