VH-ULP de Havilland D.H.60M Moth (c/n 1406)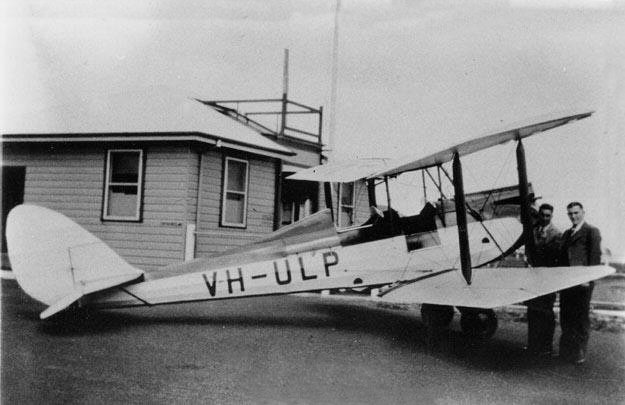 This photograph is courtesy of the John Hopton collection via the Airways Museum and Civil Aviation
Historical Society. This Moth was purchased by the Civil Aviation Branch and loaned (leased?) to the
Western Branch of the Australian Aero Club, presumably to encourage the development of civilian pilots.
It was actually built as a D.H.60M Moth Coupe, but was converted to a standard D.H.60M in 1935.
Further details regarding its history can be found on:
http://www.airwaysmuseum.com/DH60%20VH-ULP.htm
I have just (April, 2006) received an email from Mr. Mal Shipton who has purchased this historic machine.
(Evidently enough of the original existed to permit the reconstruction to carry the same rego!). Anyway,
Mal sends me the superb shot below of it being "ferried home" (to Queensland?). Finally, at the foot of
the page is a shot of VH-ULP taken by Richard Penna when owned by his father, Les, who was a re-
nowned re-builder of Moths and Tigers.