VH-ULL de Havilland D.H.60M Moth (c/n 712)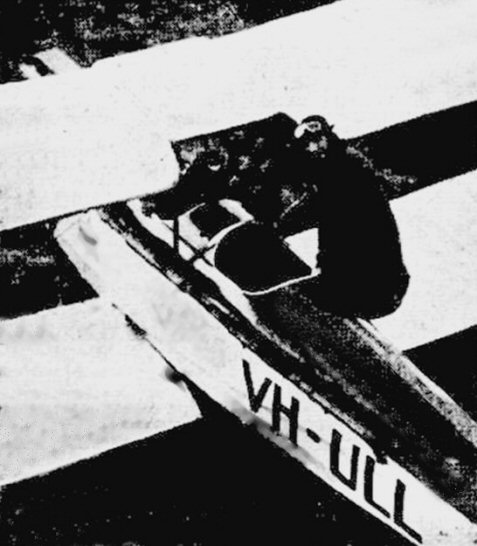 Too bad that the Adelaide Advertiser did not picture the whole aircraft when
they decided to run, as a 10 September 1929 news story, the fact that VH-ULL
had just joined the SA Section of the Australian Aero Club The photo was
courtesy of the Vacuum Oil Co, and I am wondering if, perhaps, the news-
paper cropped the original print? Certainly I would like to be able to present
a better image, but, due to the short life of this machine, that is probably not
going to happen. VH-ULL was the first Metal Moth to join the SA Club, and
was registered on 30 August 1929. Unfortunately it didn't last long, crashing
at Modbury, SA a scant three months later (on 16 November 1929) and being
officially written off in December of that year.