VH-ULK (as G-EBLE) Handley Page W.9a Hampstead (c/n W9/1)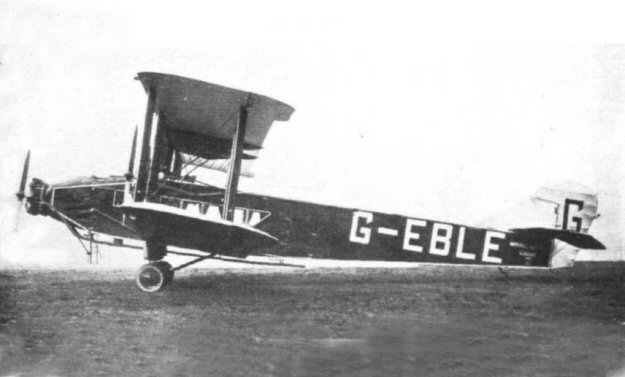 After its days with Imperial Airways were done in August of 1929, the one and only H.P. W.9
was shipped out to Salamaua, New Guinea for the Ellyou Goldfields Development Corporation
Ltd. Registered VH-ULK, it was named "City of New York". I do not really like showing these
ancient VH-U types in their previous identities, but I probably have Buckley's* chance of securing
an image of it as -ULK inasmuch as the poor old thing crashed into Mount Misim on a flight from
Salamaua to Wau, New Guinea on 30 June 1930. Clearly its altitude experience on the London
to Paris flights of 1925-29 were not nearly up to coping with the requirements for operating in the
highlands of New Guinea.

* In my days in the state of Victoria there existed, on Bourke Street in Melbourne, a large department
store named Buckley's and Nunn. This gave rise to the local rhyming slang axiom "You've got two
chances, mate, Buckley's and Nunn", meaning slim or no chance. (Other states prefer the explanation
for Buckley's chance as being derived from adventures of escaped colonial convict William Buckley).