VH-ULE de Havilland D.H.60G Gipsy Moth (c/n 1071)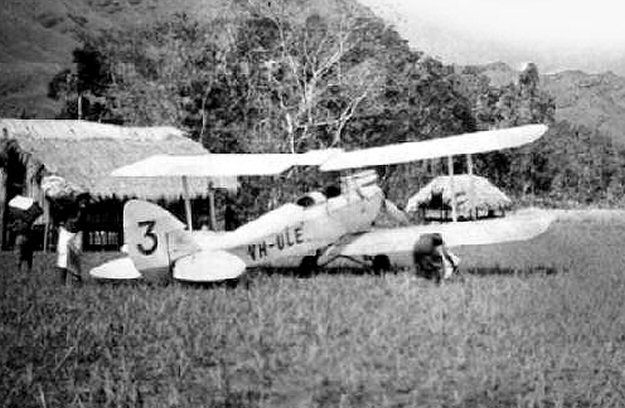 A Geoff Goodall collection image of a Moth in New Guinea, probably when with Papuan Airways,
circa 1929. Actually, this Moth has several weird anomalies. First off, it is not sure whether its
c/n is 1071 or 1072. DCA stated it as 1072, but that is the c/n for VH-UAW. The two c/ns
may be juxtapositioned. Whatever, VH-ULE spent all of its career, up until war broke out, in
New Guinea. The photo below, from the Frank Walters collection was taken at Essendon,
although the date is not known. Secondly, as seen below it has a rather strange cockpit canopy
with an odd razor back fairing. Is it possible it was used as a single passenger airliner at one time?
In 1932 it was transferred to Pacific Aerial Transport Ltd of Wau, NG, and then, in 1936, taken over
by Mandated Airlines. When war broke out it was repatriated back to Sydney and was finally struck
off the register in October 1947.