VH-UKN de Havilland D.H.60G Gipsy Moth (c/n 972)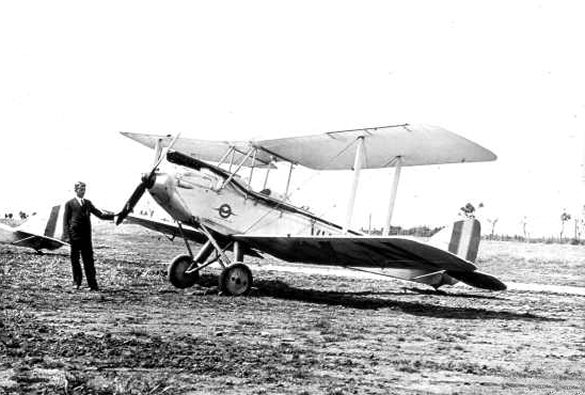 Photos of -UKN have been difficult to glean. The image immediately below is from the
CAHS archives, whilst that above is from a print from my own collection. This Moth
was allocated to the Victorian Section of the Australian Aero Club in 1929. It had a
series of crashes and was rebuilt many times over the years. One of those crashes is
illustrated below in a photo extracted from the Melbourne Argus of 13 August 1931
The caption read: 'While practising "side slips" over a paddock adjoining the north of
Essendon aerodrome yesterday. Mr. S. R. Player, a young pupil pilot in the Aero
Club, was involved in a spectacular crash. The aviator escaped with comparatively
minor injuries, but the Moth machine had the propeller and undercarriage smashed and
one wing crumpled (not to mention the broken fuselage!). Another notable prang on
this aircraft occurred on 19 March 1932, where it crashed near Port Melbourne an
unauthorized night flight from Essendon, and in yet another event (also in 1932) it
collided on the ground with the Moth VH-UOA. -UKB eventually passed to the
Royal Victorian Aero Club, in whose tail stripes it is seen in the images here. It was
impressed into RAAF service in1940 but was too badly bent to be acceptable and
was written off. Odd that it was not used as an instructional airframe, but possibly
it would have become a lesson in "how not to repair an aeroplane" and was therefore
rejected!