VH-UKE Westland Widgeon III (c/n WA.1777)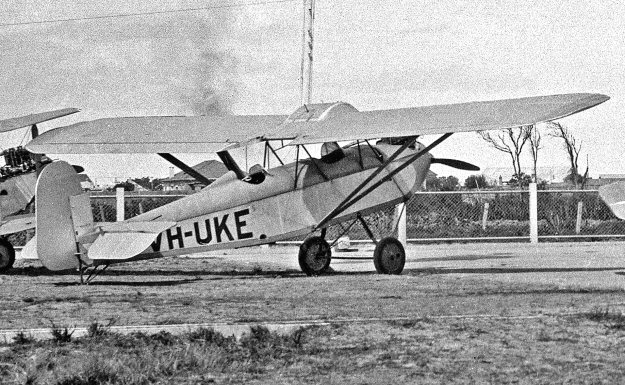 This Widgeon, seen above in a print from the Geoff Goodall collection at Mascot in the 1930s
was first registered to a W.J. Smith of Sydney in February 1929 (as G-AUKE). Re-registration
to VH-UKE took place in 1930 and in 1931 it was sold to a private owner in Brisbane, who only
held it for a month. After that it had many owners over the years mainly in NSW and Victoria until
it was finally withdrawn from service when its CofA lapsed in March 1947. Even so, it was not
removed from the register until January 1948. Considering it was around after the war, very
few photographs of it appear to exist.