VH-UJE Curtiss Robin (cc/n AB.34)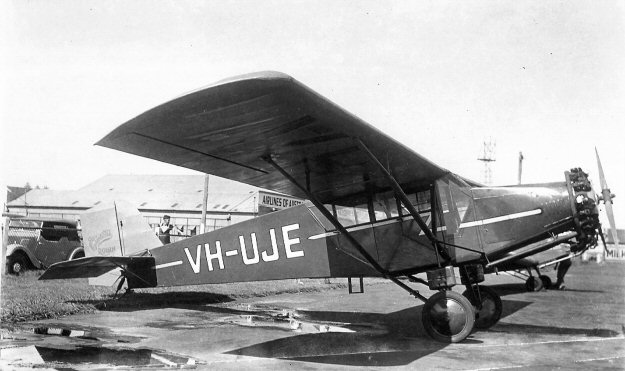 The above photo, and the one at the foot of the page are both from the Frank Walters collection,
via Geoff Goodall. Frank evidentally visited Mascot frequently in the early 1930s. The above
image was at Mascot in 1934 whilst at the foot of the page the aircraft is seen also at Mascot but
in 1939 when it portrays a rather odd display of its registration. The two shots immediately below
are from the Civil Aviation Historical Society archives, circa 1937. Note old Airflite hangar in the
upper photo. -UJE ended up in Papua New Guinea with Crowley Airways at Lae in the 1950s.
It was later (December 1954) re-registered VH-CSB. When quizzed as to its fate, Laurie Crowley
reported to Geoff that "she just wore out and we scrapped her".