VH-UIC de Havilland D.H.60G Gipsy Moth (c/m 849)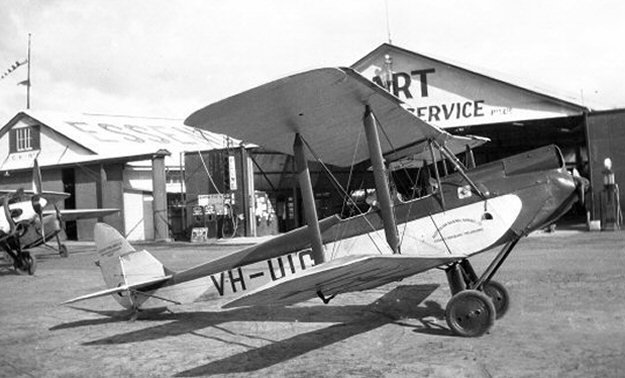 Originally imported in January of 1929 for a private owner as G-AUIC, this Moth was re-registered
VH-UIC at the end of that year when it was acquired by Australian National Airways, Ltd (not the
same ANA that was incorporated in 1936). A close up of the titling of this (first) Australian National
is shown immediately below. The Moth then had many different owners in NSW in the 1930s and
was registered in Queensland in 1938 to Mrs. A. Findlay when the shot at the foot of the page, from
the John Oxley Library, State Library of Queensland collection, was taken at Archerfield outside
Qantas' training hangar, circa 1938. The winged badge on the rudder suggests it may have been
loaned to Qantas for training. Whatever, it crashed at Sherwood, Qld on 25 March 1939 and the
remains were sold to Airflite Pty Ltd of Mascot who had it repaired and flying again by the end of
1939. In August 1940 it was impressed into service with the RAAF, becoming A17-115, although
did not survive the war.