VH-UHL Farman Sport (c/n 30)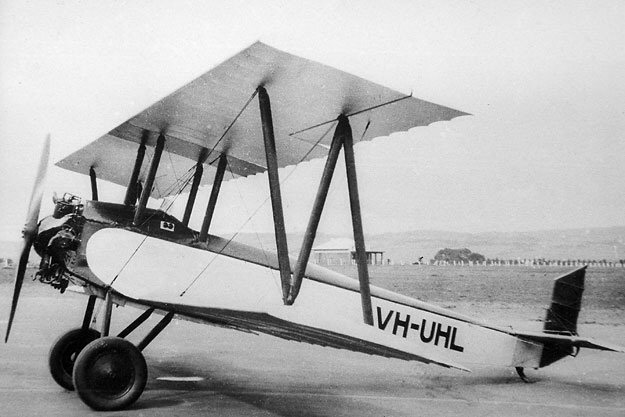 Imported in 1928 as G-AUHL for Airgold Ltd of Sydney, this machine was christened "Butterfly".
It passed through a series of private owners in Victoria and South Australia, with outages off the
register from time to time but was not actually struck off the register for good until December of
1947. This lovely shot is from the Len Dobbin collection via Phil Vabre and the CAHS. Seen
below is a small image from the Kevin OReilly collection showing the Farman when owned by
L. Michell of Wycheproof, Victoria in 1928. This gives a good indication of its diminutive
dimensions. .