VH-UHH Stinson Model A (c/n 9126)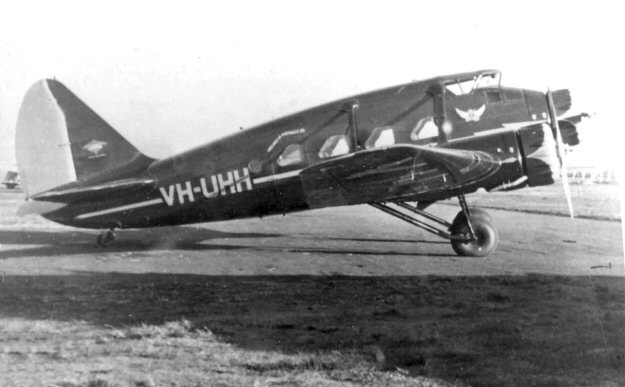 The above image is from the Geoff Goodall collection and shows the second of four Stinson Model A
aircraft acquired by Airlines of Australia in 1936. The port side view, taken at the same time, appears
immediately below and is from the Bruce Robinson collection. Bruce's grandfather, G.A. Robinson
was a co-founder of Airlines of Australia, and had gone over to Wayne, Michigan to buy the machines.
VH-UHH was named

'Brisbane'

. It unfortunately did not last long, as it crashed in remote Lamington
National Park, Qld on 19 February 1937. Severe down draughts were given as the cause. The aircraft
carried no radio and hence its position was unknown. After an eight day search was beginning to wind
down, a dogged bushman, Bernard O'Reilly, single handedly found the wreckage and rescued two of
the seven passengers after a 10 day search. (A third survivor of the crash died in the dense bush after
falling into a ravine). A plaque has been erected at the crash site. More photos of the ill fated Stinson
from Bruce's collection appear below. In the # 3 shot it is seen loading at Archerfield, Brisbane in
1937 company with sister ship VH-UKK. This was probably just before its demise. The final photo
is an evocative one of it among the Royal Queensland Aero Club Gipsy Moths at Archerfield in 1936.
Note VH-ULR to the left on the bottom shot.