G-AUFY Avro 594 Avian (c/n R3/AV/126)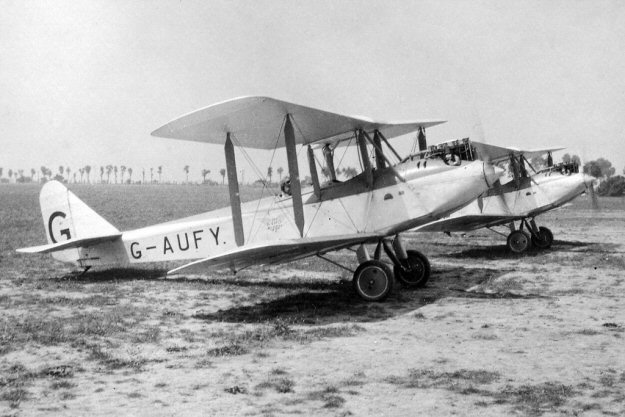 Nice shot from the Alan Betteridge collection (via the Civil Aviation Historical Society) of an Avro
Avian taken at Essendon in 1929. This aircraft was registered to Capt. F.C.R.Jaques, trading as
Wings Ltd at Broken Hill, NSW in 1928. He also had another Avian, VH-UFZ. The Depression
forced Jaques to liquidate Wings, Ltd and both -UFY and -UFZ were transferred to G. Matheson
of Parachilna, South Australia, who was a partner in Wings, Ltd. Matheson, in fact, traded under
the name Jaques Flying Services and operated out of Parafield. However, it appears that Jaques
himself was still flying -UFY up until 1931 as there is evidence that he began barnstorming in it at
Byron Bay, NSW giving rides at five bob a time. By this time the aircraft had been re-registered
VH-UFY. In the photo below from my own collection, the personage in the cockpit is most likely
the indubitable Jaques. His barnstorming business petered out around 1931 and in 1932 he left
the Avian on the field at Byron Bay and walked away from it, returning to England where he later
became Managing Director of North Eastern Airways Ltd. In the meantime -UFY wound up in
Queensland with North Queensland Marine Products Pty Ltd and then had a couple of private
owners in the Brisbane area before being damaged by gale force winds following a forced landing
at Morvan, Qld on 10 November 1930. Kevin O'Reilly sent me the interesting clip (at foot of
the page from the 27 May 1929 Argus showing G-AUFY after a prang at Nhill. Based on this
illustration I would say that the fitters of the day did extremely well in getting the aircraft airworthy
again.