G-AUFT de Havilland D.H.60 Moth (c/n 363)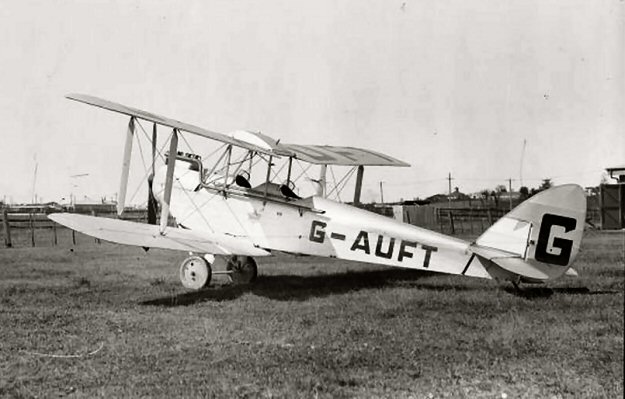 Originally registered on 11 April 1927 to Sun Newspapers of Sydney, this Moth was sold in Oct
1929 to Hammond Aerial Transport Ltd of Sydney.. Some time in early 1930 it was re-registered
VH-. Bunny Hammond sold it the following year to N.F. Porter who owned it for a short while
before it was brokered by de Havillands at Bankstown in June 1931 to Jimmy Mollison, (husband
of famed aviatrix Amy Johnson). The rare images above and immediately below are from the
Fairfax archives (via the NLA) and show the Moth (upper) when owned by Sun Newspapers, circa
1928 and lower, now as VH- at Mascot on 27 July 1931 prior to Mollison's departure for England.
Photo # 3 is another NLA shot of -UFT taken in 1931. I suspect this aircraft had been repaired
by D.H.'s before Mollison acquired it since shot # 4, from the Charles Micet collection, shows it
wrecked in the bush circa 1930 (in the Northern Territory?) . I have no record of this accident, but
it looks fairly substantial. Anyway, in a record breaking 8 days and 19 hours Mollison flew -UFT
from Australia to England in July-August of 1931 (as an aside, he was en route when I was born).
He then toured Scotland in it and, in 1932 later attempted to break Peggy Salaman's London to
Cape Town record which she had gained in her Puss Moth G-ABEH. However, his Moth came
to grief in a corn (maize) field in Egypt. The image at the foot of the page (# 5) is from the Brisbane
Courier of 1 August 1932 and shows -UFT upside down in said maize field. It was later returned
to the UK and became G-ABUB. In November 1939 it was impressed into RAF service as X5029
and used as an airfield decoy. Whether or not it was ever shot up in this role by marauding Luftwaffe
Messerschmitts is not recorded!


2.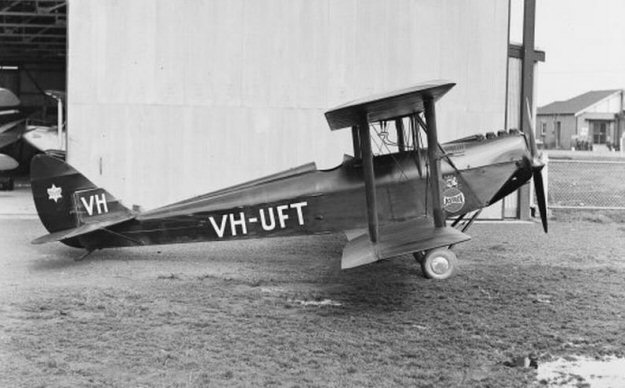 3.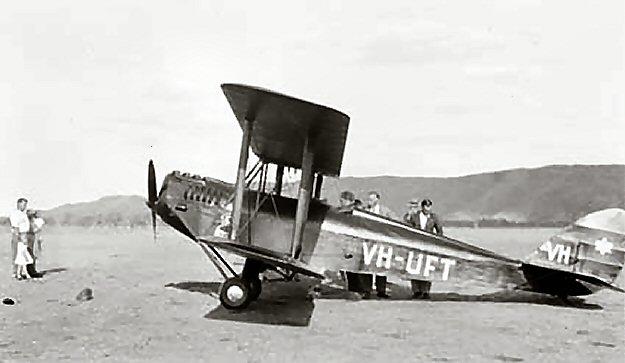 4.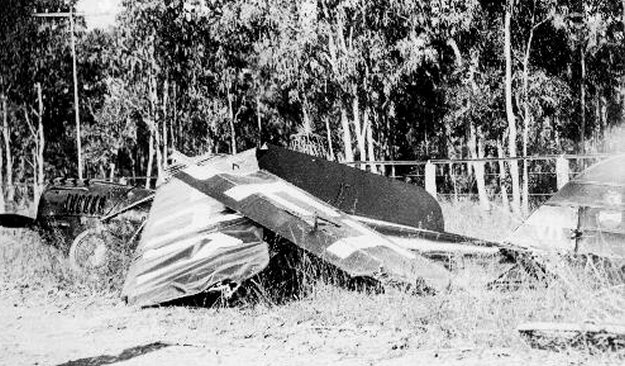 5

.