G-AUEP Avro 504K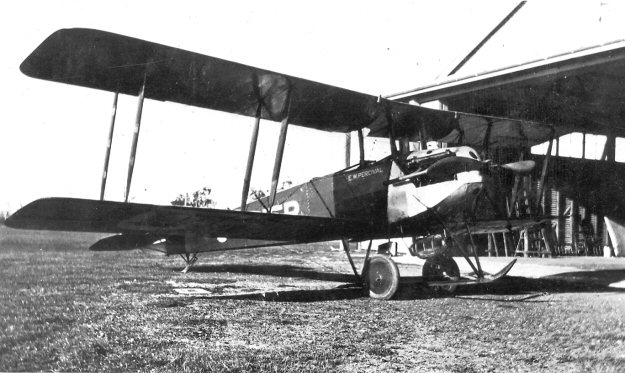 Avro 504Ks had a number of power plant alternatives. This one was somewhat unique in that it
had a Hispano-Suiza. It was built in 1924 by the intrepid E.W. Percival with bits and pieces from
G-AUBP. The above image is from the Frank Walters collection (via Geoff Goodall) and shows
the ancient craft at Richmond in 1924. In 1926 it had its CofA suspended but, despite this, seems
to have used for joy rides for several months afterward. Clearly it was refurbished since, in 1928 it
was sold to R. Nott, dba Airgold Ltd, of Sydney, although was destined for operations in New Guinea.
It crashed and was destroyed by fire at Lae, NG in June 1928. As such, it never was re-registered
as VH-UEP.