VH-UDY Ford 4-AT-E (c/n 4-AT-61)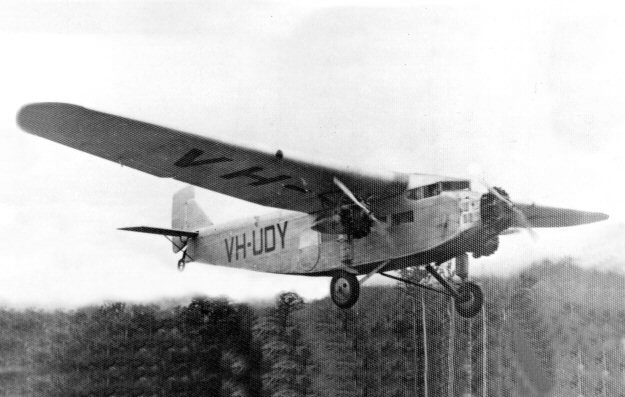 This Ford Tri-motor was built as NC9768 and then went to the U.K. in 1931 as G-ABEF. It was
acquired in 1935 by Holden's Air Transport Services Ltd of Salamaua, New Guinea, and eventually
transferred to Guinea Airways in 1937. I am indebted to Ian Mackenzie for this nice shot from the
Daryl Mackenzie collection showing it landing at Bulolo circa 1936. With the advent of WW II
the Ford was impressed into service with the RAAF as A45-2. It fell victim to a Japanese strafing
attack on 13 March 1942 and was destroyed.