VH-UBI Ford 5-AT-C (c/n 5-AT-60)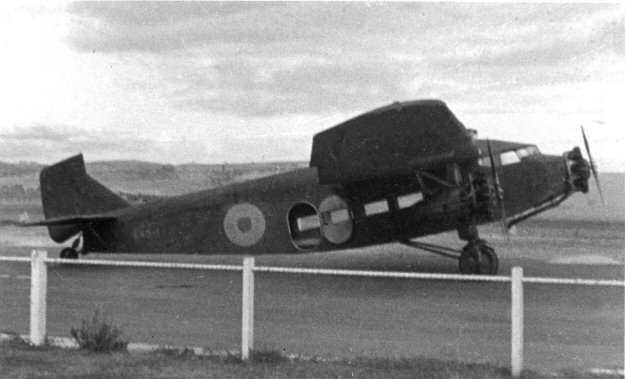 Blurred, but rare shot of VH-UBI as A45-1 from the Allan Betteridge collection ( via Geoff Goodall)
taken at Parafield in 1942. The aircraft was operated by Guinea Airways from 1935 until the outbreak
of war, and then converted by the airline to an aerial ambulance for the RAAF. Built as NC401H,
the Ford went to the UK in 1931 as G-ABHO before being sold to Guinea in 1935. On 21 July 1938
VH-UBI sustained serious damage in New Guinea and was rebuilt using most of the airframe of
NC9686 (c/n 41) which had been imported from the USA. In the rebuild, the fuselage, fin and rudder,
undercarriage and right wing were used. Thus, when -UBI was subsequently impressed by RAAF, the
center P&W Wasp was the original from its days as G-ABHO but little else of that aircraft remained!
A45-1 was wrecked at Lake Myola, New Guinea 24 November 1942 while evacuating wounded
personnel. Seen below is a shot of the remains taken in the 1960s. It was later recovered from Lake
Myola by the PNG Museum at Port Moresby but no work has yet commenced on a planned restoration
for display.