VH-UAS de Havilland D.H.60 Moth (c/n 367)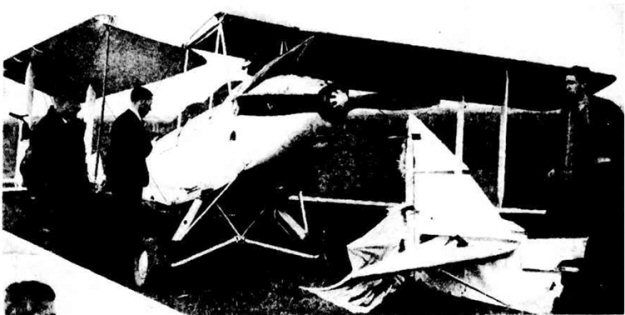 The tail on the right is that of VH-UAS. This newspaper clipping was unearthed by Graeme Parsons.
On 20 July 1937 this Moth, along with VH-UHP was leading in an air race held by the Victorian Aero
Club on a closed circuit course from Essendon. VH-UAS was being flown by William H. Zacher,
owner of a ladies' hairdressing salon in Melbourne, whilst -UHP's pilot was Theodore H.B. Allen of
South Yarra. On the final turn, some mile and a half west of the Commonwealth munitions factory at
Maribyrnong, Zacher dived to obviate 'cutting the corner' and came up under -UHP whose prop
severed his tail plane causing it to crash. Allen was able to force land, but Zacher unfortunately lost
his life. The Argus newspaper report of the 22nd of that month reports that souvenir hunters virtually
stripped the remains of -UAS after the crash . I suspect that the photo of the tail above was taken
back at Essendon where both machine had been taken. -UHP's prop can be seen to be cropped.